Hi. I'm new here.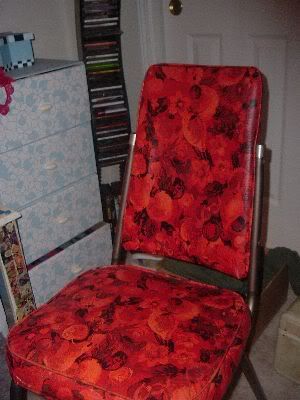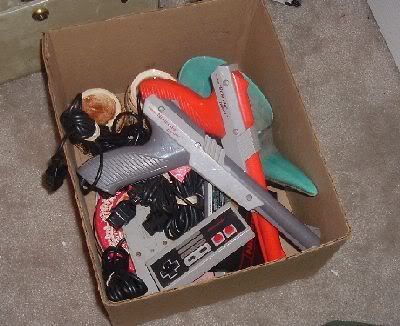 4 old nintendo controllers and two duck hunt guns
and a few ceramic-like dishes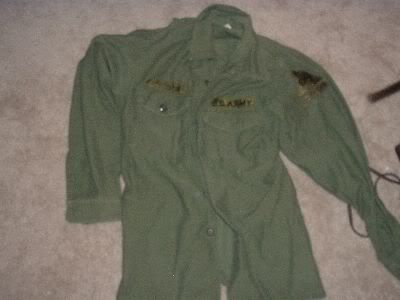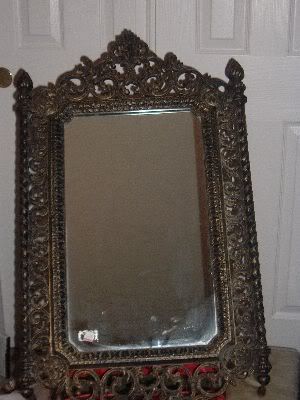 mirror comes to about my waist (mind you I am quite short)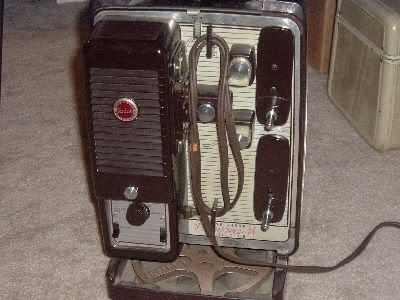 movie projector, AND it works! I just need to figure out how to use it!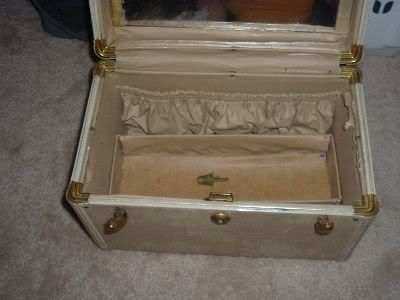 And this box that smells like old lady. The mirror is a bit scratched away under the glass in one spot, but I may replace the mirror. I need to work on this whole box... it's an old samsonite, and it still has the key!